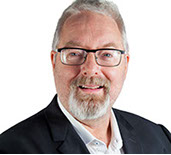 Ronald Kohlman
Ronald brings his wealth of many years of experience in ICT to major programs in a way that supports both Program level planning and foresight, as well as quality execution, for successful outcomes.
Ronald's core IT competencies are in the areas of Program and Project Management, Test Strategies, Methodologies, Testing, DevOps and Service Delivery Management. He has experience leading global program initiatives and process improvement efforts.
Ronald has a depth of experience that enhances the overall team - he is a contributor, particularly in program mobilisation with the capacity and drive to get things done. Ronald's multi-sector expertise; Banking & Finance, Utilities, Telecommunications, Oil, Government, Retail, Supply Chain, and Manufacturing; across a variety of technologies and geographic domains; means that his contributions are sound, commercially based and positive.
He is great sounding board, mentor and "can do" colleague that is willing to lend a hand when the going gets tough. An innovative manager with a strong focus on problem solving and ability to bridge the business and technical environments, improving the capacity for ICT to support the business. He consistently delivers against milestones. Ronald is a team player and a key to Ronald's success as a delivery facilitator, is his ability to communicate at all levels within the organisation.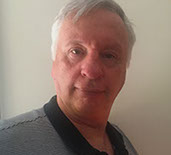 Peter Dunkinson
Peter is a highly experienced Test Manager / Quality Assurance Professional with proven ability to build high efficiency test teams that deliver on small to large scale, high pressure projects within complex multi-party/vendor, multi-country and diverse stakeholder engagement environments.
With over 20 years of testing experience (manual and automation) across all testing phases, multiple roles and industries (Banking, Government, Logistics, Transport, Gaming, Wagering, Energy), Peter provides effective leadership, communication and direction in all areas of testing that creates flexibility in the test team's ability to deliver across all project sizes and methods being employed.
ITIL Certified and a Six Sigma Yellow Belt, Peter has deep knowledge and experience of the Systems Development Lifecycle (SDLC) including Agile and Waterfall methodologies, Quality Centre, Jira, Confluence, test strategies, test plans, test case development, Requirements Traceability, Defect Management, Test reporting, Peter's roles have covered testing of applications such as: SAP, Business Warehouse, EFTPOS, Digital/Web products and Mobile Apps for Android devices, which integrated into Backend SAP modules
Fuben Fanucchi
It's an absolute pleasure to work at Cognicions, with a great team.
I bring 30 years experience working in high-value and high complexity IT projects.
My experience comes from corporate environments in New Zealand, Australia, United States of America and Southeast Asia. I hold a Bachelor Degree in Computer Science with a Major in Computer Programming awarded by NZQA and a post graduate Diploma in Information Management and Systems, awarded by Monash University in Melbourne Australia.
Skills and Interests: Team management, Project coordination, Agile (Kanban and Scrum), Prototyping methodologies, SWAT approach to crisis management, Extreme Programming, Scrum mastering, Project Management, Requirements elicitation and analysis, process analysis, riding motorcycles, sports cars and travelling.
Ruben is currently heading up the Argentine office and managing a team of Developers, Engineers, and Testers who are delivering software engineering services both Argentina and Australia.
Orlando - Sofware Developer
Cognicions allowed me to start my professional career, where I work as a back-end developer on various platforms.
Habilidades / Intereses: Javascript, Node Js, Vue Js, React Js, HTML, CSS, Java, C#, My SqL, SQL Server, .Net Framework, y .Net Core and I play the French horn in a band.